Happy Easter bunny with a basket full of eggs.

Banner with Happy Easter, flowers and eggs.
(Click Here for Facebook Cover Photo Size - 851x315 pixels)

Easter basket with animated bunny.

A little color added to a happy egg.

Bunny celebrating with drum.

Animated Crosses

Animated and expanding Happy Easter with small dark shadow on white.

Animated Happy Easter sign with The Easter Bunny.

Bunny enjoying flowers.

Bunny with long floppy ears.

A dancing Easter bunny in top hat.

Easter Bunny with a little Angel.

Hoppy the bunny.

Getting ready for Easter.

animated funny bunny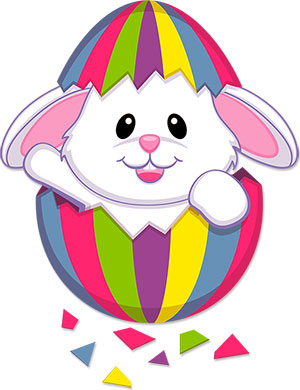 A cute and friendly bunny emerging from an Easter egg.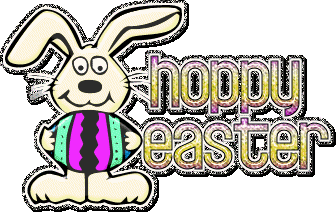 Hoppy Easter with the Easter bunny plus glitter animation.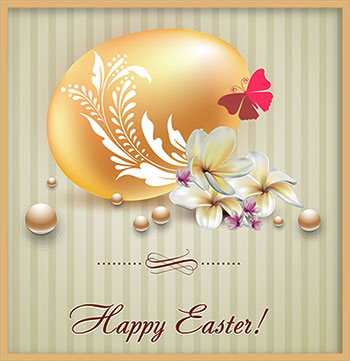 Happy Easter with egg, flowers and butterfly.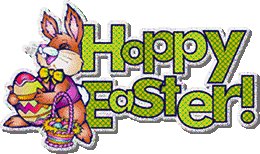 Happy Easter with bunny, basket, eggs plus animation.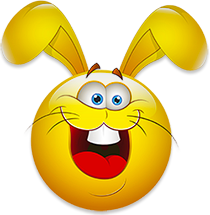 A smiley Easter bunny - PNG image with transparent background.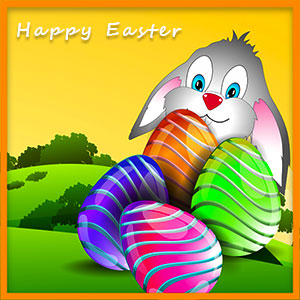 Happy Easter with bunny and colored eggs.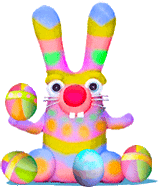 A colorful bunny has a bunch of colorful eggs.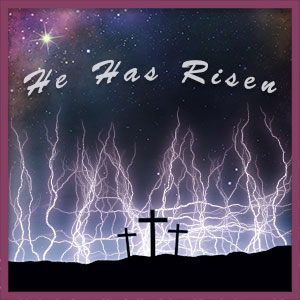 He Has Risen with three crosses.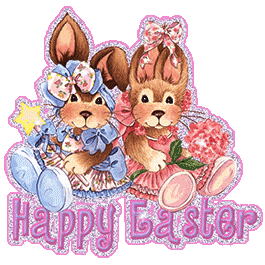 Happy Easter with bunnies, flowers and glitter animation.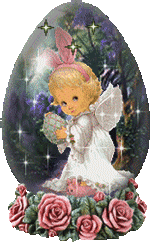 A little bunny angel with flowers and animation.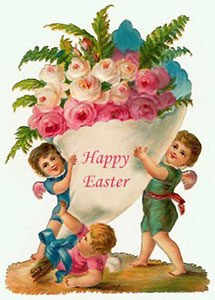 Happy Easter with Angels and flowers.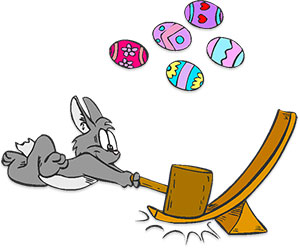 The Easter bunny is always looking for more efficient ways to deliver eggs.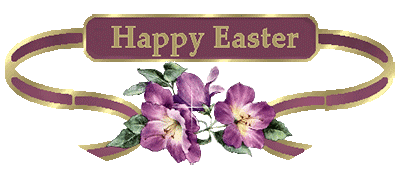 Happy Easter animated.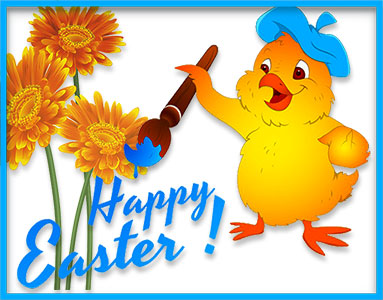 Happy Easter with flowers and an Easter chick Rembrandt.