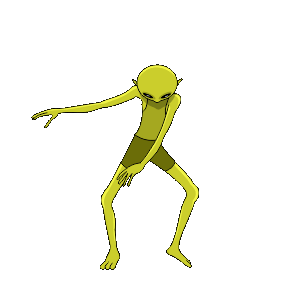 Dancing space alien animated gif.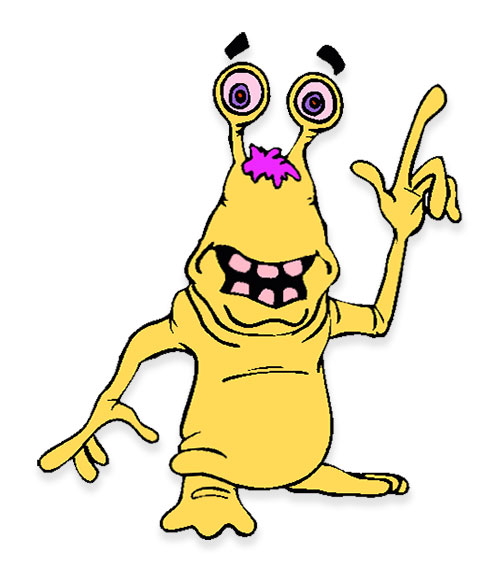 Alien has a question. How do I get off this crazy planet? And by the way, what is dubstep?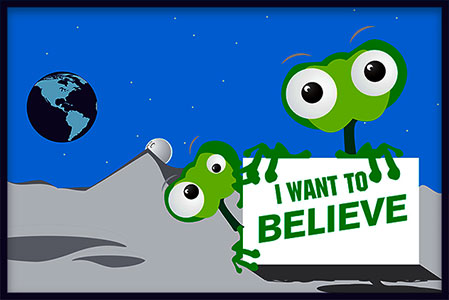 This guy believes there is life on earth. Maybe even intelligent life. I bet his friends think he is nuts.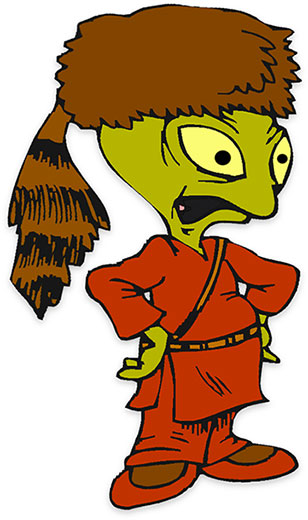 Daniel Boone was a man. Yes a big man. Wait, maybe he was a space alien. Nice hat.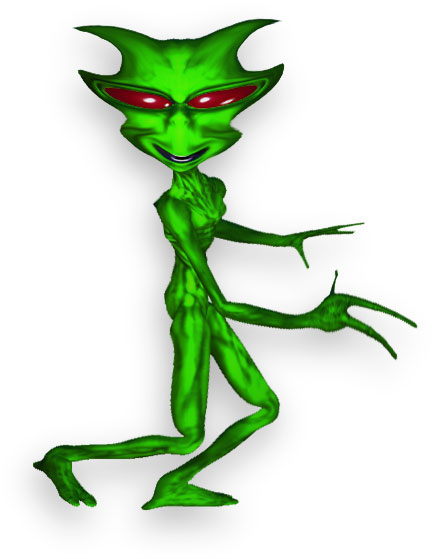 Space alien with a big smile and large horns.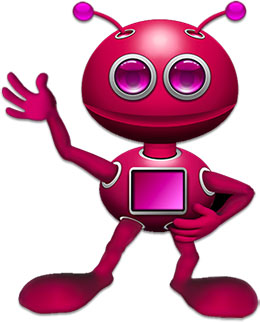 A red and purple alien waving.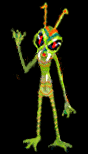 Green alien waving and blinking.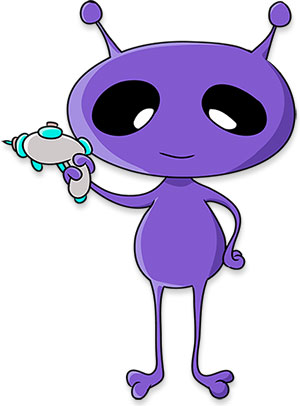 Purple space alien with smile.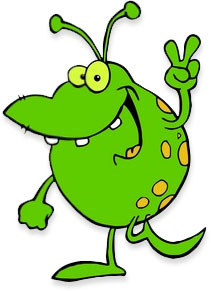 Funny litte happy green alien comes in peace clipart.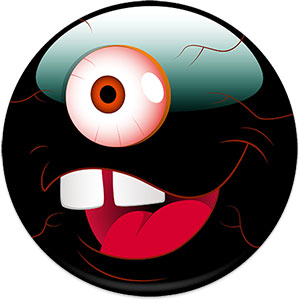 Happy black space alien smiley face.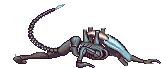 Alien stalking his prey animation.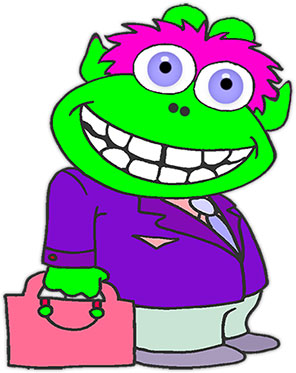 Alien tourist with a big smile. Perhaps he has located Disney World.