Predator checking out his equipment before battling aliens.


This shy space alien has a secret. You might think he is green like the others but really he is yellow. Hope no one finds out.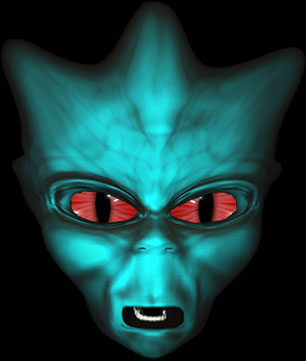 King of the blue aliens with natural crown, red eyes and blue skin on black. The Blue Alien King loves green aliens and is planning a surprise visit to Green Alien Land.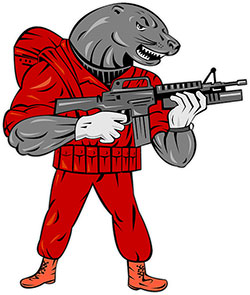 Alien soldier ready for a battle.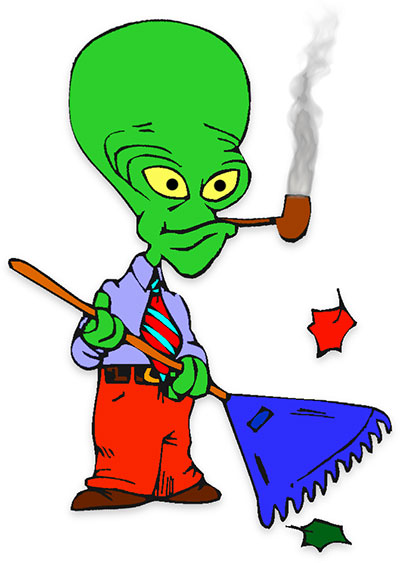 Father space alien doing yard work (don't worry, that's not tobacco in his pipe).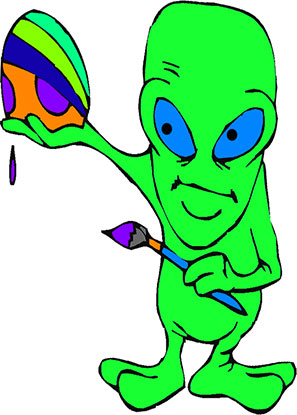 The Easter Alien colors an egg with many colors.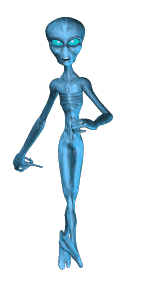 Blue alien with an interesting walk.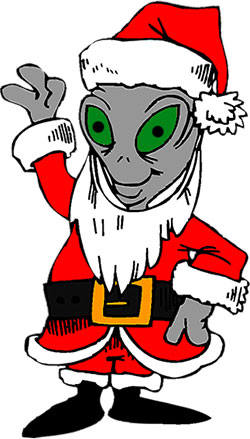 Alien Santa Claus smiling and waving. My, what green eyes you have Santa.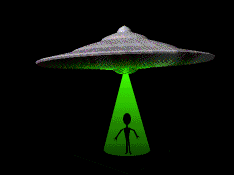 Beam me up.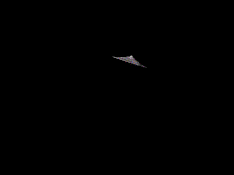 Beam me down.