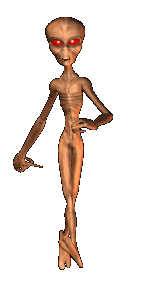 Animated alien with big bright red eyes walking with an almost magical gait. How does he do that? This alien was designed for dark web pages.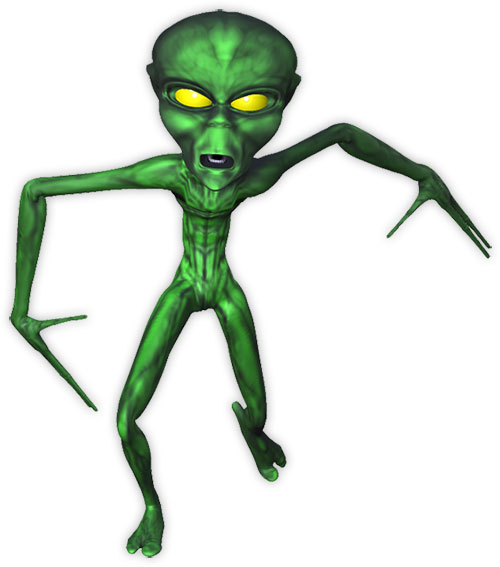 When this alien attacks it's time to run. Who said all aliens are friendly?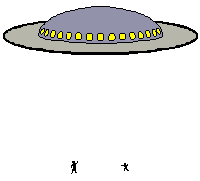 Take us with you! At least they do better than the fools in the movie "Independence Day".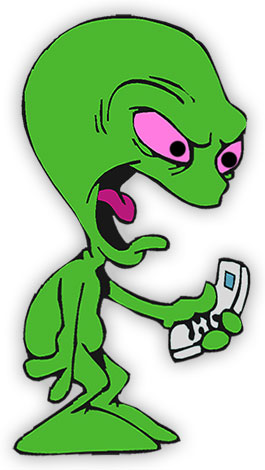 Alien trying to get a signal. Phone home?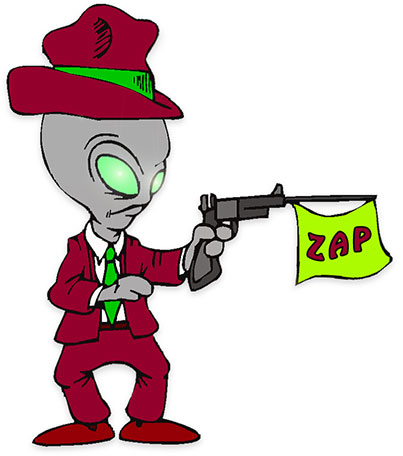 What's the difference between alien toy guns and earthling toy guns? ZAP!


Alien flying in his little space craft.
(alien smart car?)


Animated alien face.