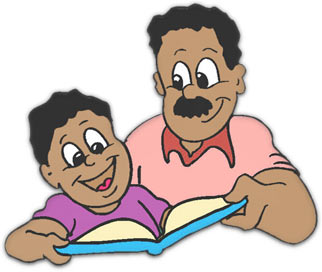 Father and son reading of the African Pledge and the 7 Principles.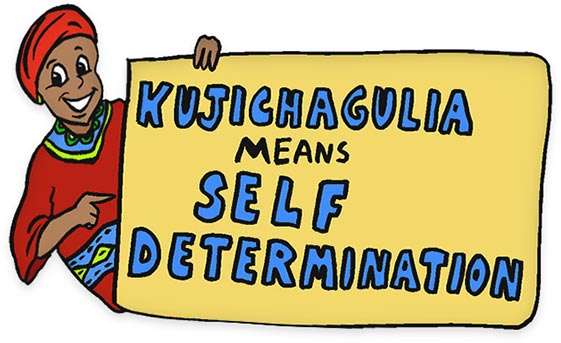 Kujichagulia (koo-jee-chah-GOO-lee-ah) is Swahili for self determination.
To define ourselves, name ourselves, create for ourselves, and speak for ourselves.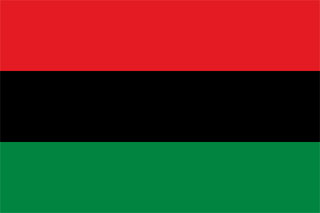 Pan-African Flag


Happy Kwanzaa in red and green with yellow backlight on white.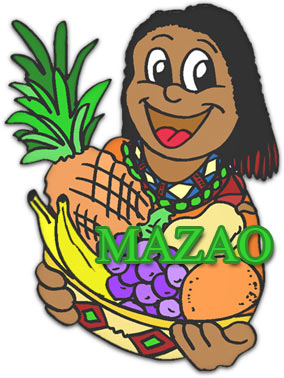 Mazao, the crops (fruits, nuts, and vegetables) symbolizes work.


Kwanzaa with candles and corn.

Kwanzaa candles 3 red, 3 green and 1 black - PNG image.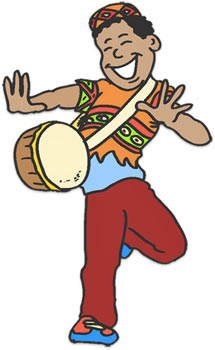 Celebrating Kwanzaa with drums.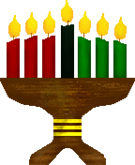 Kwanzaa candles.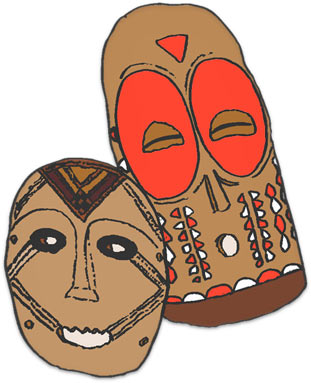 Kwanzaa masks.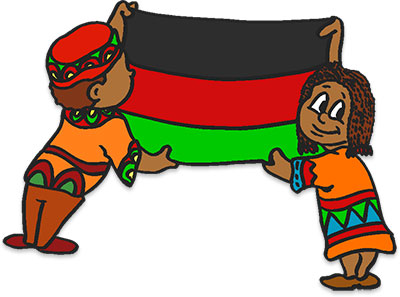 Children holding a Pan-African Flag.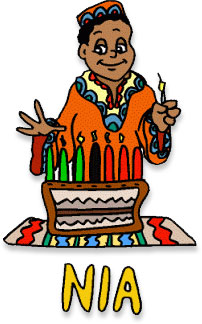 Nia (nee-AH) - purpose of our cultural plus historical identity.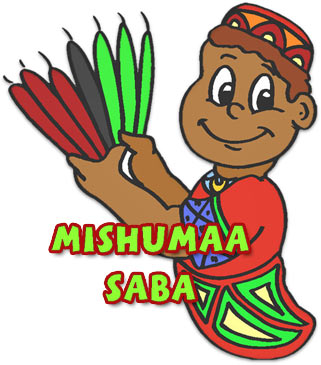 Mishumaa saba (mee-shoo-MAH-ah SAH-ba) are the seven candles: three red, three green, and one black.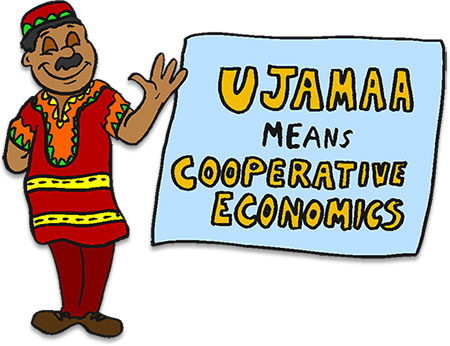 Ujamaa (oo-jah-MAH-ah) - cooperative economics.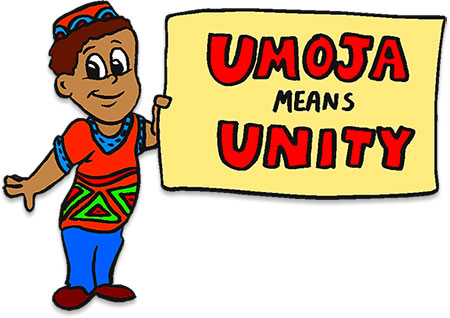 Umoja (oo-MO-jah) - means unity comes first.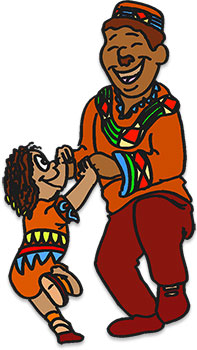 Father and daughter dancing in celebration.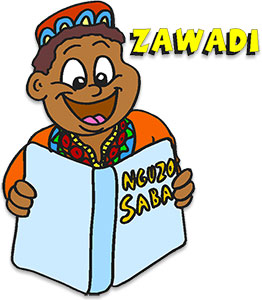 Zawadi (gift) - Nguzo Saba (The Seven Principles)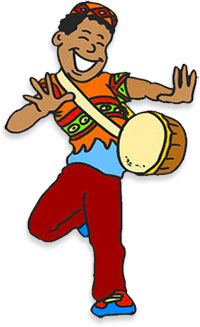 Celebration of Kwanzaa.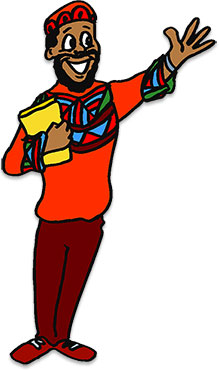 A man waving - Habari Gani!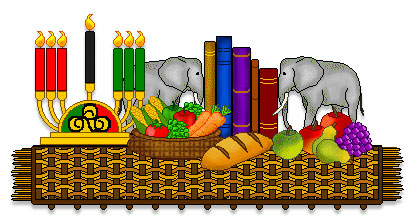 Setting for Kwanzaa with candles, Mazao and elephants.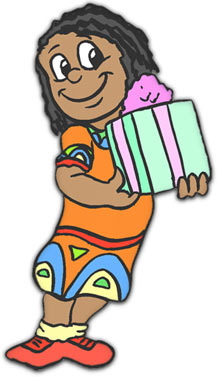 Gift giving.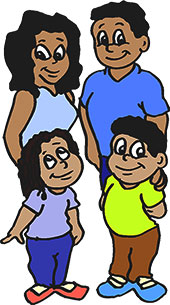 Unity in the family - Umoja (oo-MO-jah).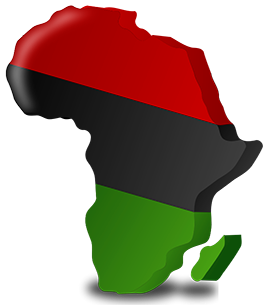 Africa in the colors of the Pan-African Flag.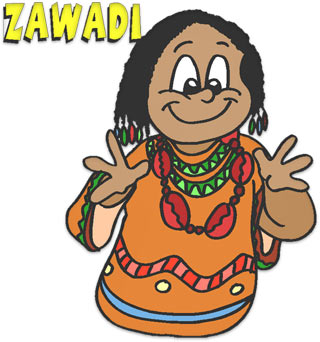 Zawadi - Gifts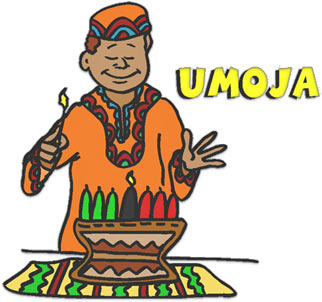 Umoja - Unity - To strive for and maintain unity in the family, community, nation, and race.