| | |
| --- | --- |
| A spooky Halloween night. | Happy Halloween with scary claw. |
| Scary jack-o'-lanterns with bats. | Ghosts and jack-o'-lanterns in black and white. |
| Jack-o'-Lantern in the sky. | Witch on Halloween night. |
| Scary Halloween night with jack-o'-lanterns. | Scary house with ghosts and flying bats. |
| Haunted houses with a coven of flying bats with a full moon. | Grim Reaper graveyard Halloween scene. |
| Dark graveyard scene on Halloween night with lots of bats. | Spooky skulls floating in the air on Halloween. |
| | |
| --- | --- |
| A witch flying on her broom on an All Hallows Eve with a full moon. | Grim Reaper and his scythe on a foggy night. |
| Spooky Jack-o'-lanterns and Witch | Wolf baying at the full moon with bats and a witch flying. |
| Halloween graveyard scene with witch. | Ghost and a witch on a scary night. |
| Grim Reaper with bats and haunted house. | Happy Halloween with ghosts. |
| Graveyard scene with bats. | Zombies rising from the grave. |
| Scary jack-o'-lantern and candles. | Halloween and jack-o'-lantern. |
| Spooky skeleton background image. | Angry ghosts in a tree. |
| Mummy and bat background. | Monster and bats background. |
| Trick or Treat with 3 jack-o-lanterns. | Haunted house jack-o'-lantern and bats. |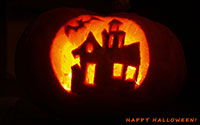 Jack-o'-lantern haunted house with Happy Halloween.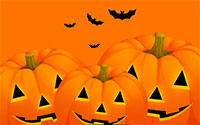 Jack-o'-lanterns with bats flying on an orange sky.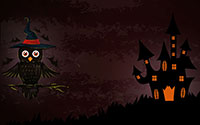 Haunted house and owl.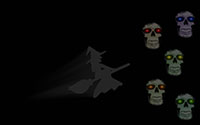 Flying witch and evil skulls.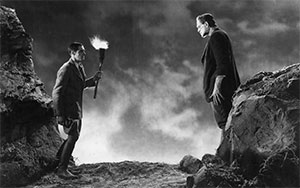 Victor Frankenstein and The Monster. This image is a movie still from 1931 "Frankenstein".
A Reminder: Our backgrounds are for personal use only.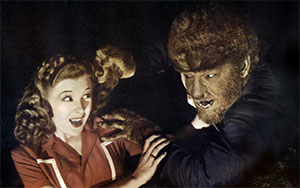 The Wolf Man as played by Lon Chaney Jr. in 1941 with Evelyn Ankers.
A public domain image for personal use. If you want to use it for business, get the original from Universal Studios.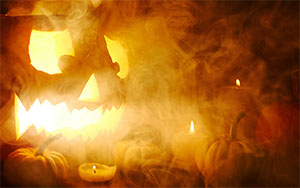 A scary jack-o'-lantern, pumpkin and candle scene with lots of smoke.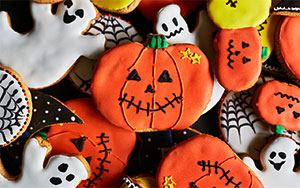 Halloween cookies including ghosts and jack-o'-lanterns.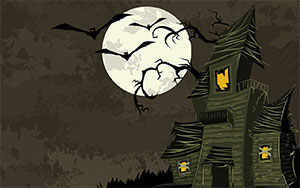 Haunted house with full moon and flying bats.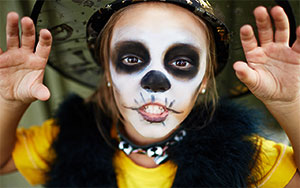 She is either dressed up for Halloween or that is one scary face.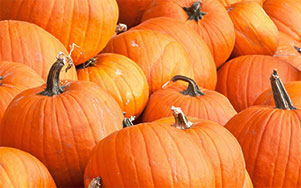 Pumpkin patch Halloween background.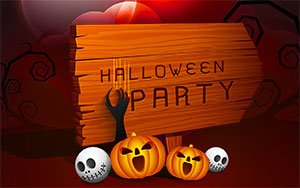 Halloween party image with scary friends.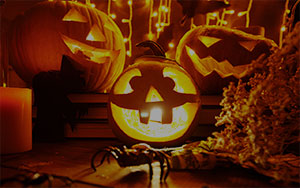 Halloween jack-o'-lantern scene with spiders.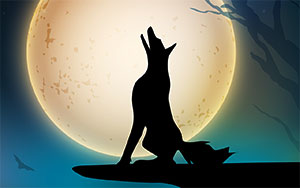 A wolf howling at the moon on Halloween.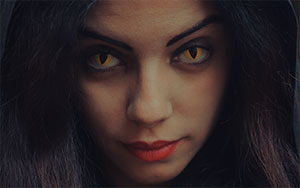 Vampiress Image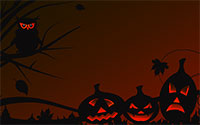 Scary owl with spooky jack-o'-lanterns.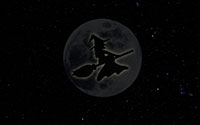 Witch flying on her broom and full moon.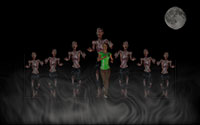 Zombies have taken over the world.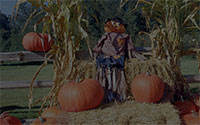 Halloween Scene Pumpkins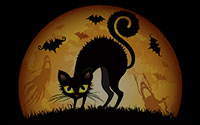 Black cat, ghosts and bats. 1280 x 800 pixels.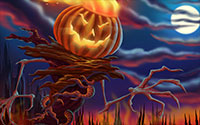 Spooky jack-o'-lantern. 1280 x 800 pixels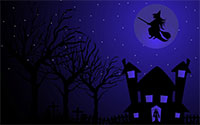 Haunted house scene with flying witch.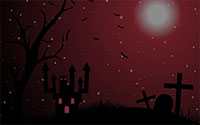 Scary night scene with bats.