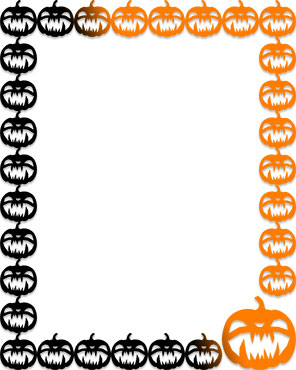 Scary jack-o'-lanterns border frame in orange and black.
Larger Print Version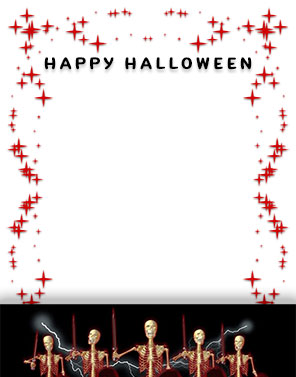 Happy Halloween border with skeletons on the march.
Larger Print Version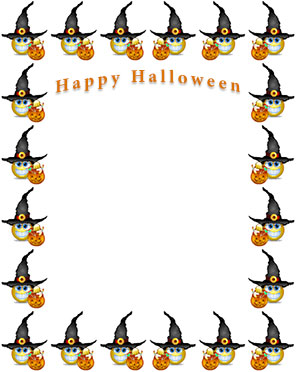 Happy Halloween with trick or treater in a wizard pointy hat.
Larger Print Version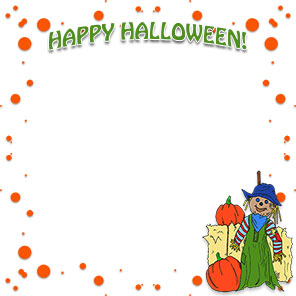 Happy Halloween with scarecrow and pumpkins.
Larger Print Version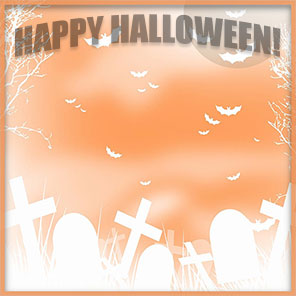 Happy Halloween with graveyard scene and plenty of bats.
Larger Print Version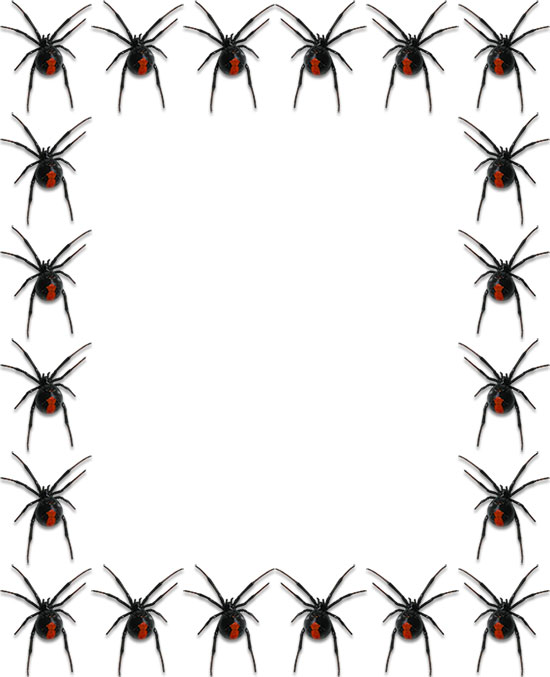 Black Widow spider border frame.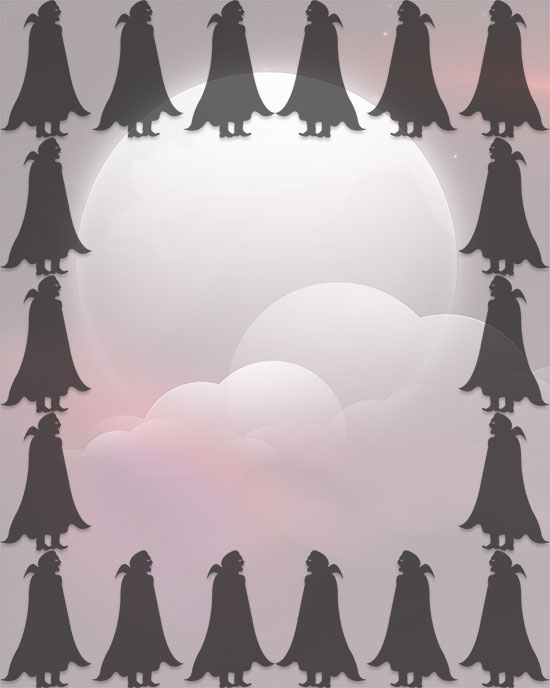 Vampires border frame with a full moon background.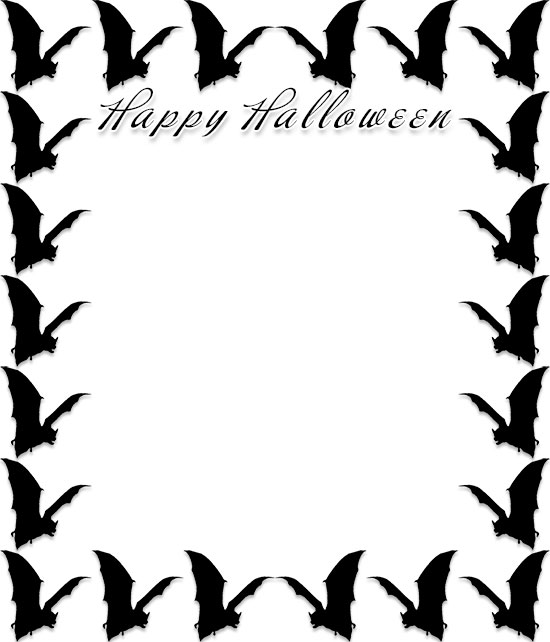 Happy Halloween with a frame of many flying bats.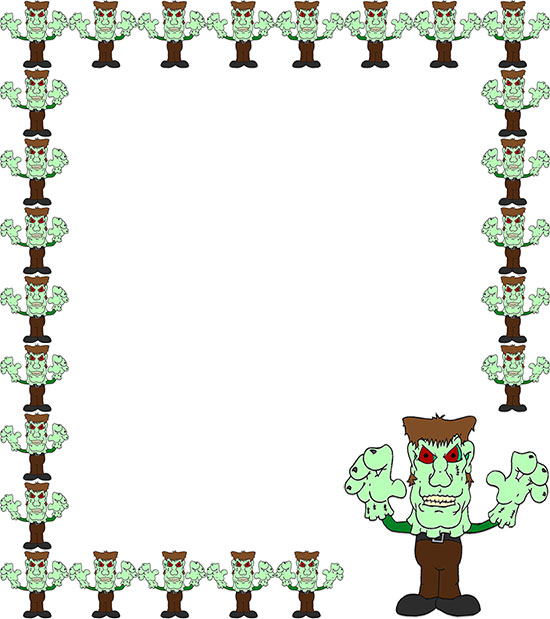 A green Frankenstein Monster or perhaps a guy in a Frankenstein Monster costume. Either way, it's a spooky Halloween border frame.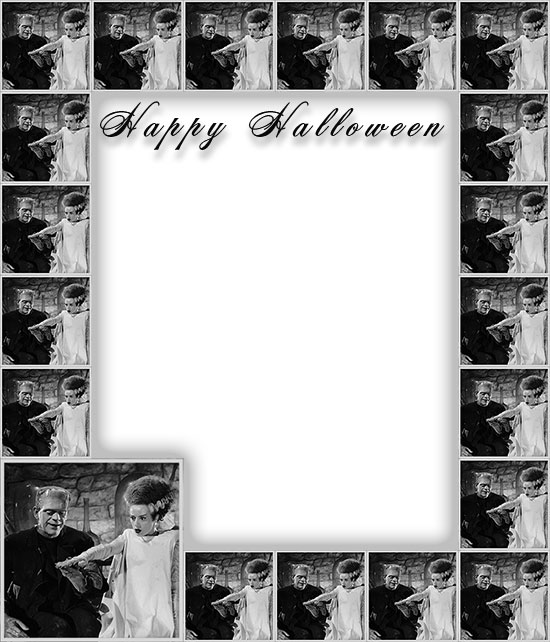 The Bride Of Frankenstein plus Frankenstein's monster with Happy Halloween.